Stainless Bowl Manual Leaf Trimmer Clear Lid Cutter Hydroponic Plant Drying Net
Brand:
GROWLUSH
Product Code:
90012WDryNet
Reward Points:
0
Availability:
In Stock
Manual Single Blade Tumble Trimmer: This small trimmer is geared to small-medium sized projects. Used for the removal of protruding leaves and roots and for the preparation of plants/herbs for essential oils, for the mixture of flower petals for aromatherapy and potpourris etc etc. The simple design with no electric parts makes this unit virtually unbreakable.
The Trimmer's bowls are made of Medical and Food Grade Stainless steel and all rubber pieces are made of the highest quality Food grade rubber.
Specifications for Manual Single Blade Tumble Trimmer:
Size: 16" or 41cm (Diameter) x 40cm (H)
Trimming and clean-up are easy with quick release and removable grill
Manual design means no electricity use, great portability, save on power bills
Trim your harvest in less time and save money on payroll
Sharpen-free blade
Disassembles easy for transport or storage
Great portable size
Works well with flowers and countless varieties of herbs
See through clear lid design
Spare stainless steel blades included
Package size: 440 x 440 x 400 mm
Package weight: 6.3 kgs
Specifications for Plant Drying Net:
Size: 600mm in diameter
8 tiers
Package size: 60 x 60 x 10 cm
Package weight: 2 kgs
Package:
1 x Manual Trimmer
1 x Plant Drying Net
Product Image: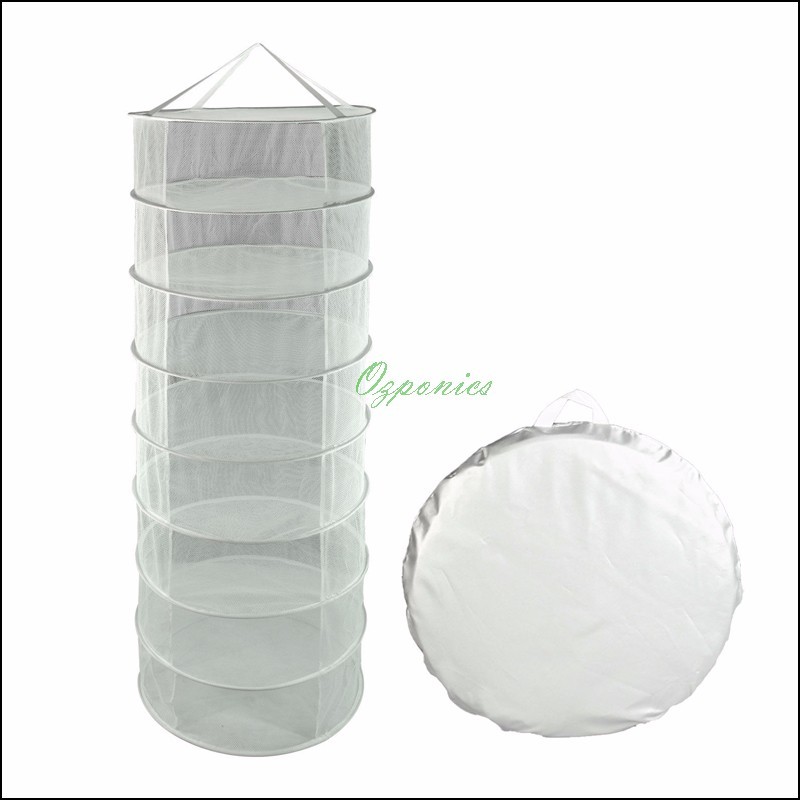 Write a review
Your Name:
Your Review:
Note: HTML is not translated!
Rating:
Bad
Good
Enter the code in the box below: